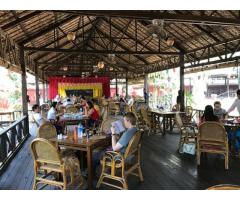 Sarabha II Restaurant is one of the two Sarabhas back to back by the Tharabar Gate in Old Bagan, located away from the road. It's a great midday resting point for shade and its range of food (Chinese, Thai, Burmese, western and pizza). The food is good, and cheaper than hotel restaurants, but ...
Nyaung-U Township.Mandalay
LISTING TYPES
---
Search directory portal by defined listing types.